Computer Requirements for Your Trinfinity8 System
Windows and MAC
The Trinfinity8 program runs at optimum performance on the newer high speed laptops running Windows 10, 8, 7 only.
For MAC, Trinfinity8 will run on OSX 10.6 (Snow Leopard) thru 10.11 (El Capitan).

A high quality "over the ear" headphone will enhance the Trinfinity8 experience. We find the music quality is best with noise-canceling headphones, such as Sennheiser or Bose, the kind that cover the entire ear and have a separate volume control on the cord. However, any high quality headphone will be sufficient.

These are the minimum requirements:

Windows 10, 8, Win7; MAC OSX Snow Leopard thru El Capitan (10.6 - 10.11)
Periodic Internet access for updates and security features
Computer minimum of 4.0 Ghz and 4.0 GB RAM memory
Video Grpahics Card minimum 800 MHz speed and 1GB memory (for optimum performance)
DVD download availability
5 GB of free space on hard drive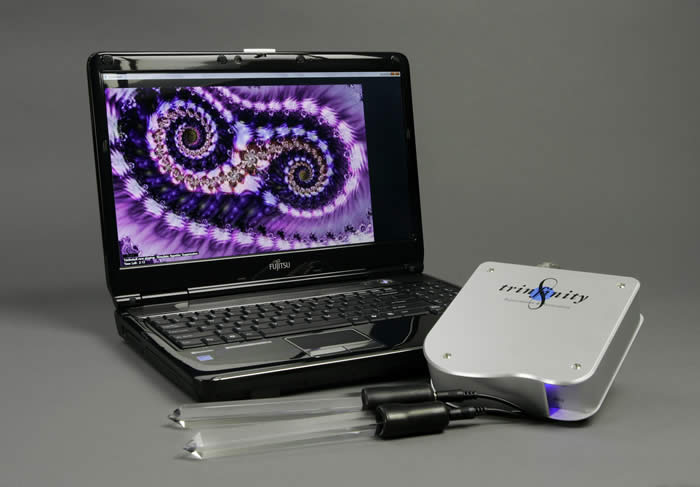 ---
There are many PCs to choose from for this program. Please contact us at 1-888.546.9597 for a list of computer requirements and recommendations. While we don't support computer hardware and peripherals, we can advise you as to the suitability of a computer you presently own or plan to purchase.